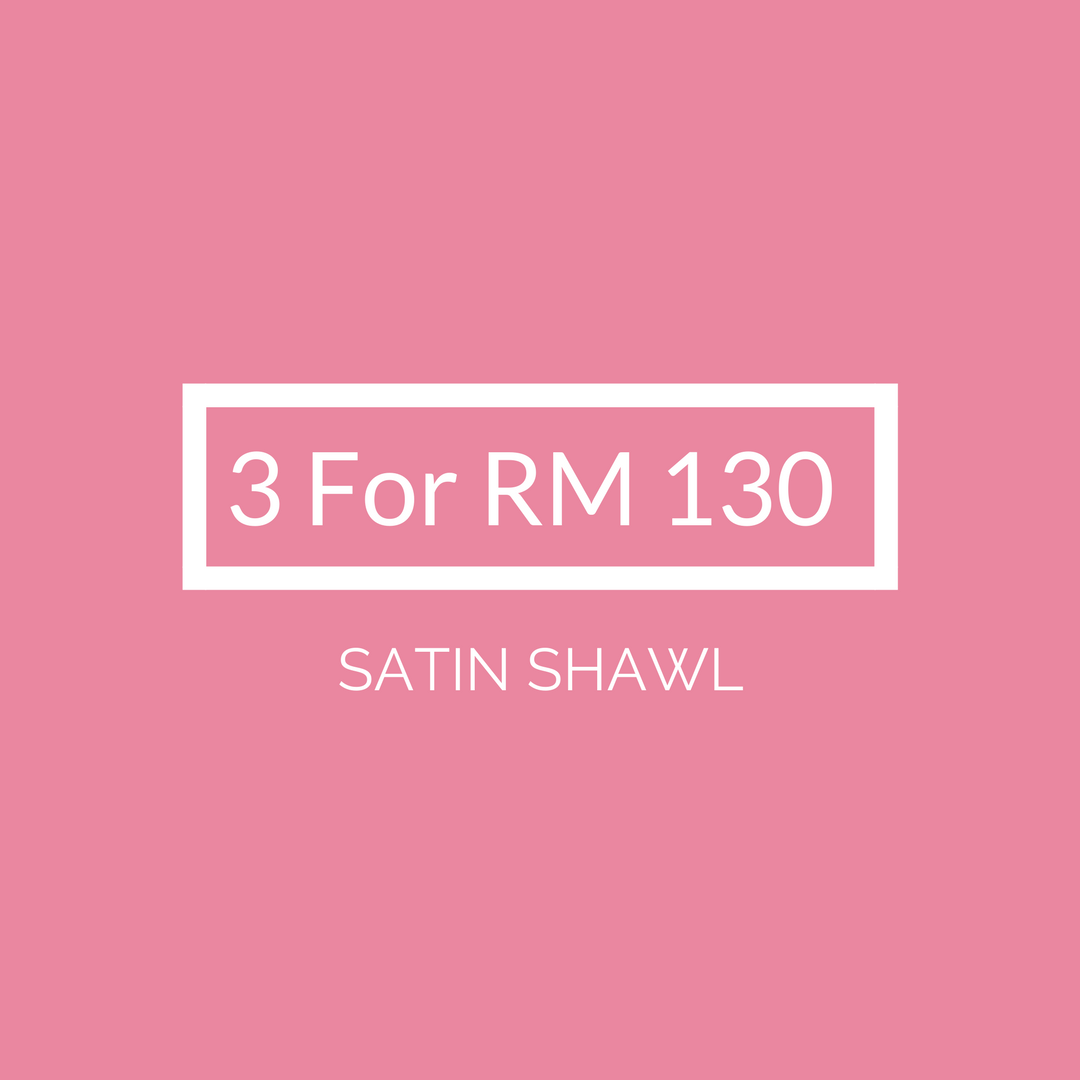 DESCRIPTION
Select this option to enjoy 3 items for RM 130 (RM56 off from NP) for any color of our Satin Shawl.
Kindly note us at ' Add a Remark ' after checkout before proceeding with the payment :
Color code of satin shawl
Type of shawl (instant 2 loops / long shawl if you want to mix the shawl type)
For example :
instant White Dove, long shawl Jewel Blue, long shawl Coral Stellar
This promotion is applicable for every 3 items of the same size.
SIZE DETAILS
(200cm x 73cm) = approximately size of square scarf 55".